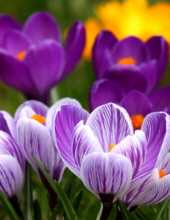 Obituary for Della Mae Ervin
Della Mae Ervin, age 84, of Collins Avenue in Irvine, passed away Sunday, June 30, 2019, at her home following a long illness. She was born August 24, 1934 in Newtown, KY and was the daughter of the late Earnest and Flossie Johnson Parker. She was a retired housekeeper and had lived in Estill County for the past 5 years. She was preceded in death by her husband, Clarence Ervin, Sr. She is survived by:
Her son: Clarence Ervin, Jr. - Irvine
2 Sisters: Mattie Allen `- Lexington
Opal Welcher - Lexington
5 Grandchildren: Jean Howard, John Howard, Jennifer Ervin, Jessica Ervin and Volina Miller
4 Great Grandchildren
She was preceded in death by 2 daughters, Susan Gail Frank, Doris Jean Howard and 4 brothers; Bill, Roy, Oscar and Alan Parker.
Memorial services will be conducted at a later date. Warren F. Toler Funeral Home is in charge of arrangements.