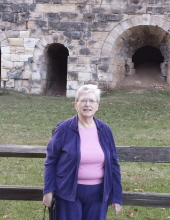 Obituary for Della Ann Brakefield
Della Ann Brakefield, age 81, of Poplar Street in Ravenna, passed away Tuesday, November 23, 2021, at the Stanton Nursing and Rehabilitation Center following a long illness. She was born November 22, 1940 in Champaign County, Ohio and was the daughter of the late William and Mildred Nichols McKeever. She was a homemaker who had also worked part-time at Cracker Barrel, Outback, the Estill County School System and the Senior Citizens Center. She attended the Williams Memorial Baptist Church and was a former member of the Ravenna Methodist Church. She was preceded in death by her husband, Bolan Almond Brakefield and is survived by:
Her son: William Brakefield - Estill Co.
3 stepchildren: Kathy Harrison - Estill Co.
Kenny (Alice) Brakefield - Estill Co.
Tommy (Margaret) Brakefield - Powell Co.
1 brother: Jerry (Joyce) McKeever - Ohio
Several grandchildren and great grandchildren
She was preceded in death by her parents, 2 stepsons, Bolan Brakefield, Jr., Paul Brakefield and 2 brothers, John and James McKeever.
Funeral services will be conducted Saturday, November 27, 1 PM at the Warren F. Toler Funeral Home Chapel with Bro. Danny Rogers officiating. Burial will be at the Oakdale Cemetery. Visitation will be held Saturday from 11 AM to 1 PM at the Funeral Home.