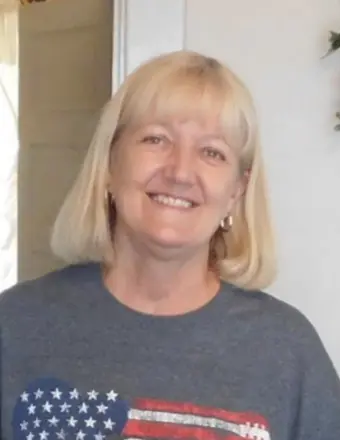 Obituary for Deborah Smyth
Deborah Smyth, age 67, of Fourth Street in Ravenna, passed away Friday, May 19, 2023, at her home following a short illness after her second bout with cancer. She was born August 4, 1955, in Fayette County and had lived in Estill County most of her life. She was a retired employee of the Estill County School System and a member of the Irvine First Church of God. She is survived by:
Her father: Neal Smith, Jr. - Lee Co.
Her husband: Larry Dale Smyth
3 sons: Chris Smyth - Estill Co.
Neal (Crystal) Smyth - Tennessee
Robert (Kelli) Smyth - Jefferson Co.
1 sister: Barbara (John) Begley - Lee Co.
1 brother: Keith (Connie) Smith - Lee Co.
5 grandchildren: Eden Smyth, Kaitlyn (Victor) Soto, Austin Moir, Landan Smyth, and Rylee Smyth
1 great grandchild: Anabeth Soto
Several nieces and nephews
She was preceded in death by her mothers, Lousetta "Duckie" Smith and Wanda Prescott, and 1 brother, Robert Smith.
Funeral services will be conducted Wednesday, May 24, 1 PM at the Warren F. Toler Funeral Home Chapel with Bro. Eric Patrick officiating. Burial will be at the Heildelberg Cemetery. Visitation will be held on Wednesday from 10 AM to 1 PM.
Pallbearers: Chris Smyth, Neal Smyth, Robert Smyth, Keith Smith, James Richardson, and Richard Johnson
Honorary Pallbearers: Her nephews and her friends at the Irvine First Church of God