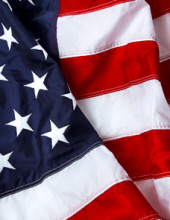 Obituary for Daw Miller, Jr.
Daw Miller, Jr., age 72, of Stacy Lane Road in Irvine, passed away Sunday, September 15, 2019, at the Compassionate Care Center following a short illness. He was born September 19, 1946 in Estill County and was the son of the late Daw Miller, Sr. and Kate Edmonson Miller. He served in the United States Army during the Vietnam Era. He was a retired instructor with the Bluegrass Community and Technical College and was a member and Deacon of the Valley View Baptist Church. He had lived in Estill County all his life. He is survived by:
His wife of 50 years: Mildred "Midge" Murphy Miller
2 sons: David (Audrea) Miller - Estill Co.
Toby (Adriana) Miller - Madison Co.
4 Sisters: Helen Woolery - Estill Co.
Loretta Crowe - Estill Co.
Mary Logsdon - Estill Co.
Judy Lynch - Estill Co.
3 Grandchildren: Devin, Deron and Jacquelynn Miller
He was preceded in death by 7 sisters: Odie Bishop, Cleo Bishop, Joyce Riddell, Dolly Crowe, Bonnie Riddell, Ruth Norton and Curlean Riddell.
Funeral services will be conducted Wednesday, September 18, 1 PM at the Warren F. Toler Funeral Home Chapel by Bro. Todd Blevins and Bro. Ricky Powell. Burial will be at the West Irvine Cemetery. Military Rites will be provided by the American Legion Post 79 Honor Guard. Friends may call between 6 and 9 PM Tuesday at the Warren F. Toler Funeral Home.
In lieu of flowers, donations are suggested to the Compassionate Care Center in Richmond, KY.