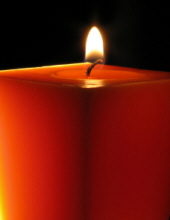 Obituary for David Ross Kirshouse
David Ross Kirshouse, age 62, a resident of the Irvine Nursing & Rehabilitation Center, passed away Wednesday, July 1, 2020, at the Center following a long illness. He was born January 15, 1958 in Madison County and was the son of the late James and Evelyn Mullikin Kirshouse. He was a mechanic and a member of the Baptist Faith. He had lived in Madison County most of his life. He is survived by several beloved cousins. He was preceded in death by his brother, James Gayle Kirshouse.
Memorial services will be conducted at a later date. The Warren F. Toler Funeral Home is in charge of arrangements.