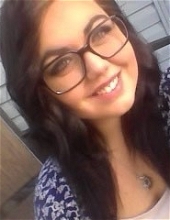 Obituary for Danielle Marie Harkins
Danielle Marie Harkins, age 24, passed away Thursday, April 27, 2023, in Cincinnati, Ohio. She was born June 29, 1998, in Cincinnati and was the daughter of Charity Hall Harkins and the late Bradley Harkins. She was a graduate of the Estill County High School. Survivors in addition to her mother include:
Her son: Christopher Bennie Epperson, III - Estill Co.
1 sister: Christian Harkins - Madison Co.
Her grandfather: Roger Dale Harkins
Funeral services will be conducted Tuesday, May 2, 1 PM at the Warren F. Toler Funeral Home. Burial will be at the Oakdale Cemetery. Visitation will be held on Monday from 6 to 9 PM.