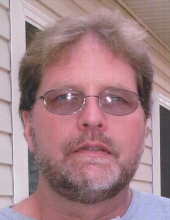 Obituary for Daniel Stone
Daniel Stone, age 59, of Isaac Drive in Richmond, passed away Monday, October 21, 2019, at his home following a sudden illness. He was born March 29, 1960 in Winchester, KY and was the son of the late Wynton Gayle and Helen King Stone. He was an employee of the KoKoKu Rubber Company and was of the Catholic faith. He is survived by:
His wife: Traci Lynn Walters Stone
His mother-in—law: Jane Walters - Estill Co.
2 Sisters: Theresa (Ron Douglas) Stevens - Scott Co.
Kathy Stone - Tennessee
3 Brothers: David (Mary) Stone - New York
William (Nancy Brandenburg) Stone - Estill Co.
Jimmy (April) Stone - Estill Co.
Several nieces and nephews
Special friends: Marty & Noreletta Wilburn
He was preceded in death by 1 brother, Robert Stone and 1 nephew, William Brian Stone.
Memorial services will be conducted Thursday, October 24, 1 PM at the Warren F. Toler Funeral Home Chapel by Bro. John Anderson. Friends may call between 11 AM and 1 PM Thursday.
In lieu of flowers, donations are suggested to the Marcum & Wallace Hospital Foundation or the charity of your choice.