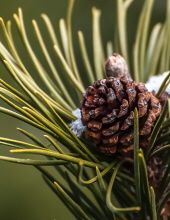 Obituary for Daniel Hunter Webster
Daniel Hunter Webster, age 72, of Shirdell Drive in Richmond, passed away Thursday, December 26, 2019, at the Veterans Administration Hospital in Lexington following a long illness. He was born September 28, 1947 in Whittier, California and was the son of the late John F. and Anne Terhune Webster. He served in the United States Army during the Vietnam Era and was a retired Computrex employee. He was a member of the Ravenna Church of God. He is survived by:
His wife: Lois Brinegar Webster
2 daughters: Holly Morris - Anderson Co.
Kelly Webster - Powell Co.
1 son: Mark Webster - Powell Co.
2 step-sons: Douglas Gerald - Estill Co.
Aaron Gerald - Madison Co.
3 sisters: Cindi Nave - Russell Co.
Melanie Burton - Florida
Emily Hall - Fayette Co.
1 brother: John Webster - Fayette Co.
9 grandchildren
Memorial service will be held Monday, December 30, 11 AM at the Ravenna Church of God. Warren F. Toler Funeral Home is in charge of arrangements.