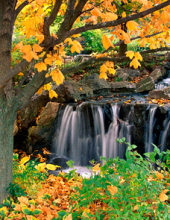 Obituary for Cordelia Sparks
Cordelia Sparks, age 85, of Oak Valley Drive in Irvine, KY, passed away Monday, August 30th, at the Marcum and Wallace Memorial Hospital following a long illness. She was born June 5, 1936, in Estill County, a daughter of the late Rufford B. and Emmer Ree Morris McKinney. She was a homemaker and had lived in Estill County all her life. She was a member of the New Bethel Baptist Church. She was preceded in death by her husband, John Wesley Sparks. She is survived by:

1 Daughter: Wilma L. Kelley Estill Co.

A Son: Gary D. Sparks (Elizabeth) Versailles

2 Grandchildren: April Harrison
Clarissa Harrison

3 Great Grandchildren: Brooklyn Crowe
Charlee Crowe
Taylor Williams

She was preceded in death by 8 Siblings: Adath Fox, Ineth Sparks, Mafrey Lamb, Reva Gordon, Ancil McKinney, Milford McKinney, Hurley McKinney, and Hogan McKinney.

Funeral services will be conducted Saturday, September 4th, 1PM, at the Warren F. Toler Funeral Home Chapel with burial to follow in the Estes Cemetery. Visitation will be held between 11 AM and 1 PM Saturday at the funeral home.