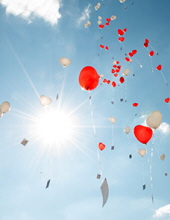 Obituary for Cloma Hook
Cloma Hook, age 86, of Worrells Road in Irvine, passed away Thursday, October 3rd, 2019 following a long illness. She was born October 9th, 1932 in Crockett, Kentucky. She was the daughter of the late Ruben and Elva Ball Fyffe. She was a compassionate, retired care giver. She worshiped The Lord as a member of the Providence Baptist Church.

She is preceded in death by her husband, Bert Hook. Together they lovingly raised their children in Estill County. She is survived by Berta Nell (Jim Byrd) of Powell County, Elva Susan (Daniel) Plowman of Estill County, Jack Oliver Russell of Lee County, Charles Wendell (Lisa) Hook of Madison County, her sisters Joyce Dehaven of Ohio, Jessie Dehaven of Ohio, her brother Hobert Fyffe of Ohio, ten Grandchildren and several Great Grandchildren. She is preceded in death by one son, William Donovan Russell, five sisters, Laura Mayabb, Bertha Lewis, Nell Kazee, Dovie Lewis, Betty Lewis, and two brothers, Homer Fyffe and Leo Fyffe.

Funeral services will be conducted Sunday, October 6th, 2 PM at the Providence Baptist Church by Brother Tim Roberts. Burial will follow in the South Irvine Cemetery. Friends may call after 12:30 PM Sunday at the church until service time.