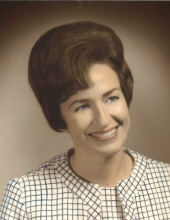 Obituary for Clara Ann Chmiel
Clara Ann Durbin Chmiel, age 86, of Pryse Road in Irvine, passed away Wednesday, November 2, 2022, at the Irvine Nursing and Rehab Center following a short illness. She was born April 10, 1936 in Estill County and was the daughter of the late Pius and Effie Dunaway Durbin. She was an Air Force Veteran and a Teller for Chase Bank. She was a member of the St. Elizabeth Catholic Church and had lived in Estill County for the last 25 years. She is survived by:
Her husband of 63 years: Leonard "Neal" S. Chmiel
2 sisters: Mary Webb - Florida
Carolyn Asay - North Carolina
1 brother: Pius Durbin Jr. - Estill Co.
In addition to her parents, she was preceded in death by 3 sisters, Thelma Sister Elizabeth Ann Durbin, Margie Sister Francis Ann Durbin, and Virginia Elizabeth Hiler, and 2 brothers, Leo and Amos Durbin.
Funeral services will be conducted Wednesday, November 9, 11 AM at the St. Elizabeth Catholic Church in Ravenna with Father Al Fritsch officiating. Burial will be at the Camp Nelson National Cemetery. Visitation will be held Wednesday from 9 to 11 AM at the church.