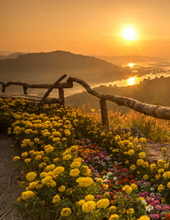 Obituary for Charlie Allen Isaacs
Charlie Allen Isaacs, age 79, of Dry Branch Road in Irvine, passed away Saturday, April 18, 2020, at the Baptist Health in Richmond following a long illness. He was born September 8, 1940 in Estill County and was the son of the late Virg and Mary Marcum Isaacs. He was a bricklayer, logger and farmer and had lived in Estill County all his life. He loved his family and enjoyed coon hunting. He is survived by:
His wife: Virginia Mae Estes Isaacs
2 daughters: Rebecca Ellen Tipton - Irvine
Brenda Faye Isaacs - Irvine
1 sister: Betty Taylor - Irvine
1 brother: Donnie Isaacs - Irvine
1 grandchild: Stevie Tipton
2 great grandchildren: Lacy and Allen Tipton
He was preceded in death by 3 children; Karen Isaacs, Charlie Allen "Dobbin" Isaacs and Richard Lee "Ricky" Isaacs and 5 siblings; Ann, Billy, Bobby, Ernest and Ronnie Isaacs.
Private funeral services will be conducted. Warren F. Toler Funeral Home is in charge of arrangements.