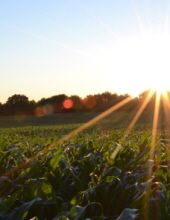 Obituary for Charles Merion Tipton
Charles Merion Tipton, age 91, of Raintree Court in Irvine, passed away Wednesday, May 26, 2021, at the Berea Health & Rehabilitation Center following a long illness. He was born February 16, 1930 in Estill County and was the son of the late Ben and Letha Sparks Tipton. He was a retired heavy equipment operator and had lived in Estill County most of his life. He was preceded in death by his wife, Rosalee Bailey Tipton. He is survived by:
2 sons: Charles Lee Tipton - Richmond
Kevin Drew Tipton - Tennessee
3 grandchildren: Charles Tipton, III, Crystal Dean and James Tipton
1 great grandchild: Sebastian Dean
Several nieces and nephews
He was preceded in death by his sister, Minnie Chester and his brothers, Cecil, Clifford and Clyde Tipton.
Visitation for the public will be held Friday, May 28, from 11 AM to 1 PM at the Warren F. Toler Funeral Home. Burial will be at the Moberly-Crawford Cemetery.