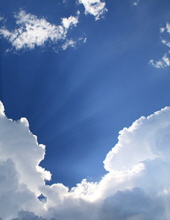 Obituary for Charles Leon Samples
Charles Leon Samples, age 67, of Oak Ridge Drive in Irvine, passed away Friday, June 19, 2020, at the Marcum & Wallace Memorial Hospital following a short illness. He was born June 17, 1953 in Lee County and was the son of the late Dewey C. and Kathaleen LeMaster Samples. He was a retired Trane Co. employee and a member of the Crystal Church of Christ. He had lived in Estill County most of his life. He is survived by:
His wife: Kathy D. Patrick Samples
1 son: Jason Charles (Judy) Samples - Estill Co.
1 goddaughter: Jaclyn St. Clair Shoop - Fayette Co.
2 sisters: Mary (Willard) Stamper - Estill Co.
Wilma McIntosh - Lee Co.
3 brothers: Paul (Kathy) Samples - Lee Co.
Bobby (Mattie) Samples - Madison Co.
Benny Samples - Estill Co.
Brother-in-law: Kendall (Kathy) Rogers - Estill Co.
5 grandchildren: Chyna Samples, Piper Samples, Gryphon Samples, Kanyon Samples and Dylan Hager
Several nieces and nephews
A host of friends
He was preceded in death by 2 siblings; Genevieve Rison and Dewey Samples, Jr.
Friends may call between 5:30 and 9 PM Monday at the Warren F. Toler Funeral Home. Burial will be at the Cobb Hill Cemetery. Private funeral services will be conducted.
Pallbearers: Kendall Rogers, Bryan Covey, Paul Samples, Jr., Shane Stamper, Jamie Samples and Joey Rison
Honorary Pallbearers: Friends from Trane Co., members of the Crystal Church of Christ and all his close personal friends.
In lieu of flowers, donations are suggested to the Marcum & Wallace Foundation.