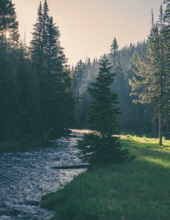 Obituary for Cecil Ramsey
On February 27, 2019, our beloved daddy, poppy and father in law joined his angel in heaven. He loved God, his family and friends. Even during difficult times in life, he relied on his faith in God to help him through. He was a living testament for anyone that had an opportunity to spend time with him.

"For we walk by faith; not by sight"
2 Corinthians 5:7

He was born in Madison County. He moved with his family to Estill County in 1969 and have lived there since.

He is preceded in death by his angel Josephine, his mother and father, Henry and Nellie Ramsey, his brothers Arlie, Charlie, Millard, and Willard, his sister Sara, a son-in-law Harvey, and his special cousin John Earl.

He has two daughters Eva (Randy) and Bonnie (Terry) both of whom were the apple of his eye.

He has six grandchildren. April (Tom), Melissa (Chris), Cecil (Jennifer), Joseph (Annette "Sweetie") Robert, and Samantha (David).

He has 13 great grandchildren he affectionately referred to as flower pots. Wesley, Carlie, Benjamin, Dilan, Carvin, Travis, Aubrey, Sarah, Zoey, Cameron, Jacob, Joshua, and Olivia.

Funeral services will be conducted Sunday, March 3, 2 PM at the Warren F. Toler Funeral Home Chapel by Bro. Danny Neal. Burial will follow in the South Irvine Cemetery. Friends may call between 6-9 PM Saturday at the Warren F. Toler Funeral Home.