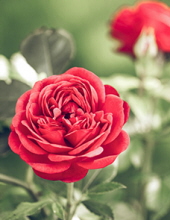 Obituary for Catherine Jones
Catherine Jones, age 89, of Bertha Court in Irvine, passed away Thursday, March 11, 2021, at home following a long illness. She was born September 6, 1931 in Estill County and was the daughter of the late William Achilles and Katie Frances Flannery Kelley. She was a retired employee of North American Phillips and a member of the Easter Valley Baptist Church. She was preceded in death by her husband, Oscar Jones. She is survived by:
3 sisters: Cleta Cox - Indiana
Ella Arvin - Irvine
Margaret Grindstaff - Richmond
1 brother: G. B. Kelley - Irvine
Long-time caregiver: Darlene Watson - Irvine
She was preceded in death by her children, Yvonne Jones and David Jones and 9 siblings, Irene Moon, Treva Margison, Nannie Florence, Jeanette Marshall, Clara Kelley, Claudia Kelley, Russell Kelley, Raymond Kelley and Billy Kelley.
Visitation for the public will be held Monday, March 15, from 10 AM to 12 Noon at the Warren F. Toler Funeral Home. Private funeral services will be held with burial at the Madison Memorial Gardens.