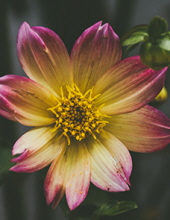 Obituary for Catherine Howard
Catherine Howard, age 87, of Stacy Lane in Irvine, passed away Saturday, December 12, 2020, at her home following a long illness. She was born October 17, 1933 in Martin County and was the daughter of the late James and Ora Lee Spradlin Crabtree. She was a former employee of Kinners Toy Company and the New & Used TV Shop in Cincinnati. She was of the Pentecostal faith and had lived in Estill County most of her life. She was preceded in death by her husband, Lloyd Howard and is survived by:
3 daughters: Annette (Patrick) Nicolson - Owen Co.
Patricia Anderson - Powell Co.
Betty Sue (Tim) Riddell - Estill Co.
2 sons: Ronald (Laura) Howard - Owen Co.
Robert (Sue) Howard - Owen Co.
Daughter-in-law: Retha Howard - Whitley Co.
8 grandchildren, several great grandchildren and several special nieces and nephews.
She was preceded in death by 2 sons, Randell and Rickey Howard and 6 brothers, Bill, Virgil, Dude, Henry, Johnny and Clifford Crabtree.
Memorial services are not scheduled at this time. The Warren F. Toler Funeral Home is in charge of arrangements.