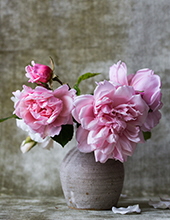 Obituary for Carolyn Sue Reed
Carolyn Sue Reed, age 84, passed away Sunday, December 27, 2020, at the Kenwood Health & Rehabilitation Center following a short illness. She was born February 9, 1936 in Estill County and was the daughter of the late Carl and Ruth Rison Barnett. She was a homemaker and attended the Panola Baptist Church. She was preceded in death by her husband, Tracy Edward Reed and is survived by:
5 daughters: Barbara Conner - Madison Co.
Brenda Burgess - Madison Co.
Rayette Harrison - Madison Co.
Donette Snowden - Indiana
Angela Reed - Indiana
3 sons: Larry Reed - Estill Co.
Billy Reed - Estill Co.
Steve Reed - Indiana
23 grandchildren and several great grandchildren
She was preceded in death by several brothers and sisters.
Visitation for the public will be held Wednesday, December 30, 11 AM to 1 PM at the Warren F. Toler Funeral Home. Private funeral services will be held with burial at the Cobb Hill Cemetery.
Pallbearers will be her grandchildren.