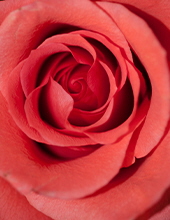 Obituary for Carolyn Sue Murphy
Carolyn Sue Murphy, age 73, of Bertha Wallace Court in Irvine, passed away Saturday, July 4, 2020 at Baptist Health Richmond following a long illness. She was born July 17, 1946 in Estill County to the late Frank and Grace Emory Dawes. She was a homemaker and was a member of the Ravenna Christian Church. She was preceded in death by her husband, Bobby Gene Murphy. She lived in Estill County most of her life. She is survived by:

2 Sons: Mike Murphy - Estill Co.
Tony (Gina) Murphy - Estill Co.
1 Daughter-in-law: Vicki West Murphy - Estill Co.
2 Half Sisters: Ann Tipton - Estill Co.
Mildred Brinegar - Estill Co.
1 Brother: Leon Dawes - Estill Co.

3 Grandchildren: Amber Rachelle Skaggs, Brandon Gene Murphy, Elijah Blake Murphy

She was preceded in death by 1 son, Dale "Mud Duck" Murphy; 2 half sisters, Louise Stamper and Loretta Witt; and 2 brothers, Kenneth Dawes and Jimmy "Strawberry" Dawes.

Friends may call Wednesday, July 8, between 11 AM – 1 PM at the Warren F. Toler Funeral Home Chapel. Private funeral services will be conducted.