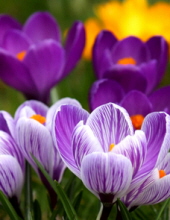 Obituary for Carolyn Faye Moore
Carolyn Faye Moore, age 69, of Kirkland Avenue in Irvine, passed away Tuesday, June 2, 2020, at her daughter's home following a short illness. She was born January 17, 1951 in Estill County and was the daughter of the late Marcus Cole and Pauline Rogers Davidson. She was a homemaker and widow of Paul Moore. She had lived in Estill County most of her life. She is survived by:
2 daughters: Rhonda Tuttle - Madison Co.
Crystal Baskin - Estill Co.
3 sons: Keith (Darlene) Moore - Estill Co.
Troy Moore - Estill Co.
Clinton (Amanda) Moore - Madison Co.
2 sisters: Sandy Phillips - Ohio
Judy Hatton - Campbell Co.
1 brother: George Clay Cole - Michigan
13 grandchildren 3 great grandchildren
Friends may call Sunday, June 7, from 11 AM to 1 PM at the Warren F. Toler Funeral Home. Private funeral services will be conducted.