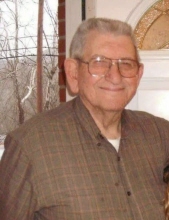 Obituary for Carl Dennis Williams
Carl Dennis Williams, age 81, of Broadway in Irvine, passed away Sunday, July 25, 2021, at the Marcum & Wallace Memorial Hospital following a short illness. He was born August 9, 1939 in Estill County and was the son of the late Roy Beverly and Hannah Francis Isaacs Williams. He was a minister and a retired brick mason. He was a member of the Pine Hill Baptist Church and had lived in Estill County all his life. He is survived by:
His wife: Virginia Ruth Jones Williams
1 daughter: Hazel Jo Miller - Estill Co.
5 sons: Danny (Ethel) Lynch - Estill Co.
Carl Williams, Jr. - Estill Co.
Ricky (Carolyn) Williams - Estill Co.
Sam (Anita) Williams - Pulaski Co.
Jeremiah (Katlyn) Williams - Estill Co.
1 sister: Mildred Arvin - Estill Co.
25 grandchildren, 18 great grandchildren and 1 great-great grandchild
He was preceded in death by 6 siblings, Hazel Dodson, Eula Brock, Bertie Cox, Loretta Brock, Clyde Williams and Melvin Williams.
Funeral services will be conducted Thursday, July 29, 11 AM at the Warren F. Toler Funeral Home Chapel with Bro. Harold Hayes and Bro. Jimmy Lakes officiating. Burial will be at the Marcum Cemetery. Visitation will be held Wednesday from 6 to 9 PM.