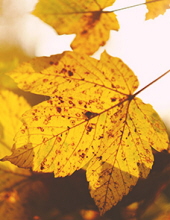 Obituary for Brian Scott Isaacs
Brian Scott Isaacs, age 46, of Turner Avenue in Irvine passed away Sunday, November 29, 2020, at his home. He was born July 3, 1974 in Estill County and was the son of Nathan and Betty Hisel Isaacs. He was mason and had lived in Estill County all his life. Survivors in addition to his parents include:
His wife: Melissa Murphy Isaacs
1 daughter: Ashley Isaacs - Irvine
1 son: Aaron Scott (Tamara) Isaacs - Irvine
2 stepchildren: Adrian Rogers - Irvine
Jacob (Amber) Murphy - Irvine
1 brother: Bradley (Kimberly) Isaacs - Irvine
6 grandchildren
Graveside services will be conducted Wednesday, December 2, 11 AM at the West Irvine Cemetery by Bro. Chris Greene. The Warren F. Toler Funeral Home is in charge of arrangements.