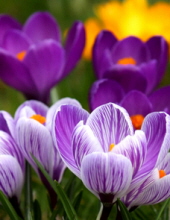 Obituary for Bonnie Jean Walden
Bonnie Jean Walden, age 66, of Sombrero Drive in Richmond, passed away Sunday, April 14, 2019, at the Baptist Health Hospital in Richmond following a short illness. She was born March 12, 1953 in Lee County and was the daughter of the late Lucien and Nannie Stamper Thacker. She was a retired employee of Eastern Kentucky University and was a member of the Calvary Baptist Church. She is survived by:
Her husband: Robert Floyd Walden
1 Daughter: Melissa Ann (Larry Floyd) Murphy - Estill Co.
4 Sisters: Irene Shuler - Estill Co.
Lillie (Don) Benton - Lee Co.
Ruby (Ronald) Benton - Estill Co.
Nellie (Lloyd) Estes - Estill Co.
Her grandchild and the love of her life: Cody Floyd
Shana Cox, who she loved like a daughter.
She was preceded in death by 1 sister, Eunis Thacker and 4 brothers; Ellis Wayne, Ray, Willard and Carl Thacker.
Funeral services will be conducted Saturday, April 20, 11 AM at the Warren F. Toler Funeral Home by Bro. Glyndon Woosley. Burial will be at the Beatty Place Cemetery. Friends may call between 6 and 9 PM Friday at the Warren F. Toler Funeral Home.