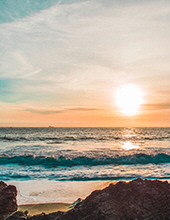 Obituary for Bobby Ray Sewell, Jr.
Bobby Ray Sewell, Jr., age 49, of Edgewater Road in Corbin, passed away Wednesday, July 28, 2021, at his home following a long illness. He was born August 14, 1971 in Estill County and was the son of the late Bobby Ray and Joyce Sewell. He was a lawn care worker and attended the Restoration Ministry. He had lived in Estill County most of his life. He is survived by:
His son: Josh Blake Sewell - Estill Co.
2 sisters: Lisa Neal - Madison Co.
Cheryl Marshall - Madison Co.
1 brother: Zach Sewell - Kenton Co.
3 grandchildren: Gavin, Kenton and Ryker Sewell
His fiancé: Denise Woss - Laurel Co.
Memorial services will be held at a later date. The Warren F. Toler Funeral Home is in charge of arrangements.