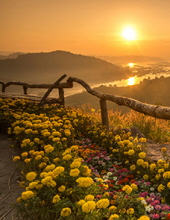 Obituary for Beverly Wayne Barnes
Beverly Wayne Barnes, age 74, of Church Street in Irvine, passed away Sunday, June 27, 2021, at the University of Kentucky Bluegrass Hospice Care Center following a long illness. He was born March 27, 1947 in Estill County and was the son of the late Samuel C. and Stanley G. Reed Barnes. He was a retired truck driver and attended the True Vine Ministries. He had lived in Estill County most of his life. He is survived by:
1 daughter: Courtney (Jordan) McPherson - Iowa
1 son: Brian (Becky) Barnes - Irvine
2 sisters: Lou Ellen Gray - Estill Co.
Charlene Oshea - Dayton, OH
1 brother: Raymond Barnes - Estill Co.
3 grandchildren: Kaylee Belle Barnes, Hendrix Cooper McPherson and Arlo Crew McPherson
He was preceded in death 4 sisters, Ruby Lynch, Ona Chaney, Dorothy Chaney, Mildred McCoy and 5 brothers, Clyde, Alvin, Boyd, Roy and Allen Barnes.
Visitation will be held Tuesday, June 29, from 6 to 8 PM at the Warren F. Toler Funeral Home followed by cremation.