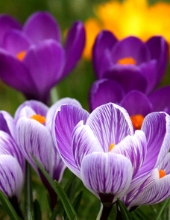 Obituary for Betty Jean Roberts
Betty Jean Roberts, age 67, of Beattyville Road in Ravenna, passed away Thursday, March 23, 2023, at the St. Joseph East Hospital following a long illness. She was born May 11, 1955 in Estill County and retired from Winchester Coating. She had lived in Estill County most of her life. She is survived by:
Her husband: Ricky Crowe
2 daughters: Olivia Crowe - Estill Co.
Jessica Roberts - Estill Co.
1 son: Christopher Roberts - Estill Co.
2 brothers: Robbie Richardson - Powell Co.
James Richardson - Estill Co.
5 grandchildren: Xander Bray, Cordel Pingleton, Abigal Voils, Ryan Freeman, and Kayden Freeman
She was preceded in death by 1 grandchild, Bryson Voils.
Funeral services will be conducted Tuesday, March 28, 11 AM at the Warren F. Toler Funeral Home with Bro. Jim Hall officiating. Burial will be at the Alexander Cemetery. Visitation will be held on Monday from 6 to 9 PM.
Pallbearers: Michael Crowe, Ruben Crowe, Michael Crowe, Cordel Pingleton, Olivia Crowe, and David Voils