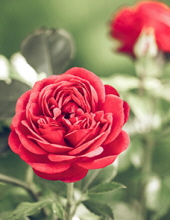 Obituary for Betty Ann Dunigan
Betty Ann Dunigan, age 83, of Cherry Road Court in Berea, passed away Sunday, May 30, 2021, at the Baptist Health in Lexington following a long illness. She was born August 26, 1937 in Lee County and was the daughter of the late Daniel and Dorothy Johnson Terry. She was a home healthcare provider and a member of the Sandfield Pentecostal Church. She had lived in Jackson County most of her life. She was preceded in death by her husband, James T. Dunigan and is survived by:
Her sister: Josephine King - Wilmington, Ohio
3 nieces: Kathy Cole, Karen Bailey and Debbie Morgan
She was preceded in death by 1 sister, Lillian Campbell and 3 brothers, Charles, James Earl and Merdia Ray Terry.
Visitation for the public will be held Thursday, June 3, from 6 to 8 PM at the Warren F. Toler Funeral Home. Private funeral services will be conducted by Bro. Kevin Phillips with burial at the Cobb Hill Cemetery.