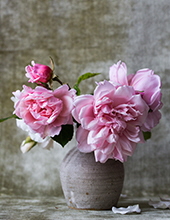 Obituary for Beatrice West
Beatrice West, age 81, of Winchester Road in Irvine, passed away Tuesday, September 6, 2022, at the Lee County Health & Rehabilitation Center following a short illness. She was born January 24, 1941, in Estill County and was the daughter of the late Allen Puckett and Elizabeth Crouch Puckett Harrison. She had worked as a caregiver. She was preceded in death by her husband, Henry West. She is survived by:
1 daughter: Melissa Osborne - Irvine
1 son: Rick West - West Palm Beach, FL
2 grandchildren: Tyler Townsend and Seirra West
No memorial services are scheduled at this time. The Warren F. Toler Funeral Home is in charge of arrangements.