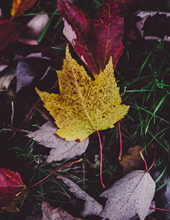 Obituary for Barbara Jean Neal McKenzie
Barbara Jean Neal McKenzie, age 75, of Henry White Road in Irvine, passed away Thursday, December 16, 2021, at her home, following a long illness. She was born July 7, 1946, in Bell County, Kentucky, the daughter of the late Mack and Martha Rose Neal. She retired from the Pikeville Methodist Hospital as a billing manager. She was a member of the Rosedale Baptist Church in Richmond and had lived in Estill County the past 21 years. She is survived by:

Her Husband: James Barry McKenzie

2 Daughters: Cassie Leigh Pinson (John) Madison Co.
Jamie Waddle (Andy) Estill Co.

6 Grandchildren: Caitlin Pinson
Ben Pinson
Alex Pinson
Braeden Waddle
Wyatt Waddle
Dylan Waddle

In addition to her parents, she was also preceded in death by her Son, James Neal McKenzie.

Memorial services will be held at a later date.