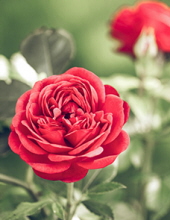 Obituary for Audrey Mae Adams
Audrey Mae Adams, age 94, of Poplar Street in Ravenna, passed away Sunday, August 22, 2021, at the Irvine Nursing & Rehabilitation Center following a long illness. She was born October 3, 1926 in Estill County and was the daughter of the late John and Minnie Crowe Abney. She was a retired employee of the Irvine Health Care Center and was a member of the Ravenna Church of God. She had lived in Estill County all her life. She was preceded in death by her husband, Cecil Adams, and is survived by:
2 daughters: Alma Gay Freimuth - Bellevue
Shelia Deloris Adams - Irvine
2 brothers: Arthur Lee Abney - Ohio
Hubert Clay Abney - Ohio
Several grandchildren and great grandchildren
She was preceded in death by her daughter, Wavelene Adams Tipton and 8 siblings: Viola Heid, Beulah Lewis, Alene Moore, Lucille McIntosh, Ruth Whittaker, Eugene Abney, Roy Thomas Abney and Berry Virgil Abney.
Funeral services will be conducted Wednesday, August 25, 1 PM at the Warren F. Toler Funeral Home Chapel with Bro. Chris Winkler and Donnie Watson officiating. Burial will be at the Kennon Cemetery. Visitation will be held Wednesday from 11 AM to 1 PM.