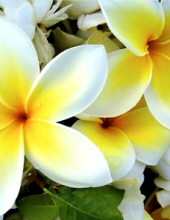 Obituary for Armeda Sparks Newton
Armeda Sparks Newton, 91, passed from her earthly life, Thursday, October 18, 2018, at Compassionate Care Center in Richmond, KY. She was born April 30, 1927, in South Irvine, KY, to the late Ruford and Grace Alcorn Sparks. She was a member of Calvary Baptist Church where she had been organist for many years. She loved her church, family, and friends with her great-grandchildren being the joys of her life. She had lived in Estill County all of her life. She is survived by:

1 Daughter: Peggy Martin Estill Co.

1 Sister: Christine Newton Estill Co.

1 Brother: Gordon Sparks Montgomery Co.

2 Grandsons: Tyler (Laurie) Martin Estill Co.

Seth Martin Estill Co.

Son-in-law: James (Renee) Brashear Estill Co.

Great Grandchildren: Samantha Martin and James Martin

She was preceded in death by 1 daughter, Patricia Brashear, 2 sisters; Catherine Flynn and Eugenia Vere, 1 brother, Delmas Sparks, 1 grandson, Jeffrey Brashear and 1 son-in-law, James Martin II.

Funeral services will be conducted Sunday, October 21, 2 PM at the Calvary Baptist Church by Bro. Mark McLean and Bro. Todd Blevins. Burial will be at the Sunset Memorial Gardens. Friends may call between 6 and 8 PM Saturday at the Warren F. Toler Funeral Home and after 1 PM Sunday at the Church.

Memorial gifts may be made to Calvary Baptist Church at 21 Glory Street in Irvine, KY 40336 or Hospice Care Plus, Inc. at 208 Kidd Drive at Berea, KY 40403.