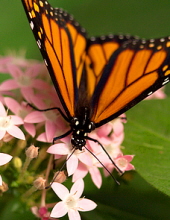 Obituary for Arine Wiseman Henry
Arine Wiseman Henry, age 88, of Newport, Kentucky passed away Thursday, October 1, 2020, at the St. Elizabeth Hospice Center following a long illness. She was born October 1, 1932 in Estill County and was the daughter of the late Sam and Sally Ann Walling Wiseman. She was a homemaker and a member of the Church of God. She enjoyed gardening and was very involved with her great grandkids. She was preceded in death by her husband, Joseph Henry. She is survived by:
2 daughters: Teresa Sue (Hays) Smith - Highland Heights
Anna Marie (Tom) Grotjan - Alexandria
Daughter-in-law: Donna Henry - Crescent Springs
5 sisters: Opal West - St. Matthews
Aleen Muncie - Estill Co.
Deloise Long - Estill Co.
Polly Hall - Estill Co.
Wilma Chaney - Fayette Co.
1 brother: Phillip Wiseman - LaGrange
3 grandchildren: Bryan (Amanda) Henry, Adam (Rachel) Smith and Tommie (Micah) Klayman
9 great grandchildren
She was preceded in death by her son, Jerry Samuel Henry and 1 sister, Linda Lou Abney.
Friends may call Sunday, October 4, from 12 to 2 PM at the Warren F. Toler Funeral Home. Private funeral services will be held with burial at the McDowell Cemetery.