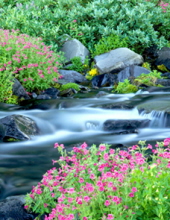 Obituary for Anna Gross Hall
Anna Margret Gross Hall, age 81 of Union, Kentucky, passed from this life into the arms of Jesus on September 26th, 2018 at her home in Union, Kentucky. Her devoted husband of 63 years, Ernest Leon Hall, both originally from Estill County, Kentucky, was by her side as were her family. She is survived by their three children and their spouses, Donna and Henry Ridner, Ron and Cynthia Hall and Greg and Mary Hall; four grandchildren Jennifer and Troy Bachmann, Josh and Kristen Ridner, Nichole and Mason Prophater and Catlain Hall; four great-grandchildren, Mallory and Annie Bachmann, Preston Ridner and Skylar Prophater. She is also survived by one sister, Bea Stamper of Nicholasville, Kentucky and two brothers, Venard of new Paris, Ohio and Vernon Gross of Winchester, KY. She was preceded in death by her parents, Ray and Letha Gross, sister Juanita McKinney and brother Kenneth, all of Irvine. She is also preceded in death by her sister, Imogene Buffin of Covington, Kentucky. In addition to her immediate family, she was much loved and adored by 33 nieces and nephews and a host of great nieces and nephews that live from one coast to another and who lovingly refer to her as Aunt Anna. Her family also included brother and sister-in-laws who were as dear to her as if they were her own blood relatives.

Anna raised her children as a stay-at-home mom with home-cooked meals, bedtimes, washing behind the ears, wearing your Sunday best to church and respect for others. She was an exceptional seamstress, often making their clothes that were stitched with great love. She was a master in the kitchen – pot roast on Sundays and garden canning that was more delicious when it came out of the jar than when it went in. Her chocolate fudge and buckeyes were much anticipated holiday traditions and praised by chocolate lovers everywhere. Other favorites for which she was famous include grape jelly, dumplings, fried chicken, macaroni and tomatoes, strawberry cake, brownies, hoe cakes, fried potatoes, mashed potatoes – well, the list goes on and on.

In the 60s, she successfully sold Avon for what she called "her mad money". In the early 70s, she partnered with a friend and opened their own custom seamstress boutique in Florence and soon became the place to go when you needed uniforms, costumes, formals and designer dresses. Later, she joined Sizemore Manufacturing in Walton, Ky and again, her seamstress skills provided her with even more mad money. With a new home to decorate in the early 80's, Anna became a Home Interior representative and found work from home that allowed her to use her decorating talents – many of which is still on display in her home today!

But the love of her life was her family! She could cook for two or twenty, could hem a dress better than any professional and was always there when life threw a curve to her loved ones. She enjoyed working puzzles, camping, family group vacations at Myrtle Beach, visits to Vegas and her favorite slots! She was known for her beautiful quilts that were stitched with an eye of perfection and always bound in love. Her greatest joy was sharing life with those dear to her heart and she considered herself blessed with an abundance of family and friends. Her faith in God carried her through 81 years of life and loss, the last three while she battled cancer.

Friends and family may pay their respects at Chambers and Grubbs Funeral Home in Independence, Kentucky, on Friday, September 28th between 5:00-8:00pm. A second visitation will be held Saturday, September 29nd between Noon and 2:00pm at Toler Funeral Home in Irvine Kentucky. Funeral services will immediately follow the visitation with Rev. Terry Crigger and Rev. Malcolm Pugh officiating. Burial will be at Jackson Chapel Cemetery immediately following the service. Memorial Contributions may be given to the Linden Grove School, Support A Student, 4122 Myrtle Ave, Cincinnati, OH, 45236. For directions, to order flowers, or leave a condolence message for the family, please visit www.chambersandgrubbs.com.