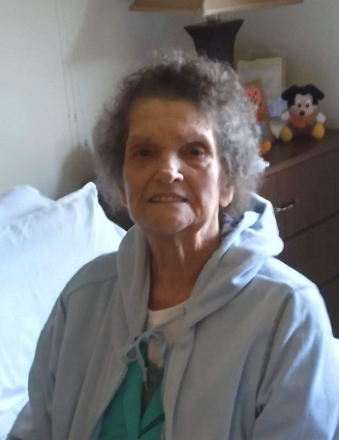 Obituary for Alpha Lois Barnes
Alpha Lois Barnes, age 87, of Bertha Wallace Drive in Irvine, passed away Monday, May 22, 2023, at the Irvine Nursing and Rehabilitation Center following a long illness. She was born February 4, 1936, in Estill County and was the daughter of the late Clarence and Amanda Berryman Embs. She was a homemaker and member of the South Irvine Baptist Church. She had lived in Estill County all her life. She was preceded in death by her husband, Samuel Barnes, and is survived by:
4 daughters: Mary (Johnnie) Abney Patrick - Estill Co.
Pauline (Randall) Wallace - Estill Co.
Pamela (Stan) Puckett Lank - Madison Co.
Elizabeth (Kenneth) Wright - Estill Co.
4 sons: Gary Barnes - Estill Co.
Wallace (Tammy) Barnes - Clark Co.
Ralph (Rosa) Barnes - Clark Co.
Samuel Frank (Linda Crowe) Barnes, Jr. - Estill Co.
3 sisters: Brenda Melton - Estill Co.
Elsie Richardson - Estill Co.
Ruby Abner - Jefferson Co.
1 brother: Henry Embs - Estill Co.
23 grandchildren, several grandchildren and great grandchildren
She was preceded in death by several brothers and sisters.
Funeral services will be conducted Saturday, May 27, 1 PM at the Warren F. Toler Funeral Home Chapel with Bro. Donnie Burford officiating. Burial will be at the Scrivner Cemetery. Visitation will be held on Saturday from 11 AM to 1 PM.