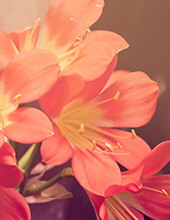 Obituary for Alline Hinds
Alline Hinds, age 79, of Winchester Road in Irvine, passed away Saturday, February 16, 2019, at her home following a long illness. She was born June 9, 1939 in Estill County and was the daughter of the late Clyde and Helen Estes Griffin. She was retired from Croonies Pool Room where she worked as a cook and was a member of the Friendship Baptist Church. She had lived in Estill County all her life. She was preceded in death by her husband, Henry Wallace "Jack" Hinds. She is survived by:
2 Sons: Wallace Gene (Tammy) Hinds - Pineville
Mark Anthony Hinds - Irvine
11 Grandchildren: Alexis Hinds, Sierra Hinds, Makinna Hinds, Christopher Hinds, Mark Anthony Hinds, II, Kaitlyn Hinds, Paul Hinds, Frances Renee Hinds, Tamara Carroll, Velena Hinds and Jessie Wiggleton
6 Great Grandchildren
She was preceded in death by 1 daughter, Oma Lee Lewis, 1 son, Paul Douglas Hinds, 1 sister, Margaret Hall and 1 brother, Price Griffin.
Funeral services will be conducted Wednesday, February 20, 11 AM at the Warren F. Toler Funeral Home Chapel by Bro. Scott Rogers and Bro. Marvin Neal. Burial will be at the Hinds Cemetery. Friends may call between 6 and 9 PM Tuesday at the Warren F. Toler Funeral Home.